Need a conveyancing Quote?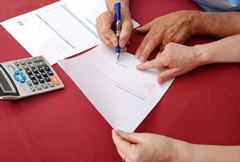 Call us today on 0191 488 8200
We are a local company based in Whickham. Our experience dictates that where possible business should always be conducted on a personal level. We encourage Clients to call in to our office for meetings rather than using the post. You will deal with real people in a local office not a call centre based in another part of the country.
We will advise you at the outset of the likely costs involved and the estimated time it will take to complete your transaction.
We will keep you advised and protected throughout the process.
From start to finish we will deal with matters in a professional and courteous manner.
Peter Ross & Co specialise in probate and property matters only. We have the expertise to deal with matters discreetly and with the minimum of fuss.
We are in the unique position of being able to truly offer a one-stop service under one roof.
For a free consultation please telephone us today on 0191 488 8200 or email us at pr@peterross.co.uk
Peter Ross & Co
Law Firm
2 Jasmine Villas
Whickham
Newcastle upon Tyne
NE16 4JH
Peter Ross & Co is regulated by the Council for Licensed Conveyancers to provide Conveyancing and probate services.